Leadership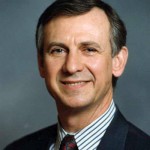 Bruce E. Bigelow
Board Member
A founding partner of Charitable Development Consulting, Dr. Bigelow served as Senior Vice President at Hood College in Frederick, Maryland, from 1989-2003.  Prior to that appointment, he was the Associate Vice President for Development and, earlier, the Director of Planned and Major Gifts at Gettysburg College.  While at Gettysburg and Hood, he directed three comprehensive campaigns and built programs that consistently produced gifts comparable to many colleges with larger staffs, bringing in $8-12 million per year from an alumnae base of roughly 12,000-13,000, with an average cost per dollar raised of 10 percent, well under the national average of 16 percent.
During his three years on the Board of Directors of the National Committee on Planned Giving (now known as the National Association of Charitable Gift Planning), DR, Bigelow chaired the national task force on planned giving research for NCPG and wrote and directed the first and, to date, only two national surveys of donors motivations and behaviors across the broad planned giving spectrum.  He also chaired the Committee on International Outreach and helped to write the national standards of conduct for planned giving professionals.  He also recently chaired a national Partnership of Philanthropic Planners Task Force that has developed guidelines for counting and reporting planned gifts, especially in a campaign context, a set of recommendations that now guides the policies for countless campaigns across the country.  In 1992 he chaired the national NCPG Annual Conference.  In addition to his role as a founding member and past president of the Chesapeake Planned Giving Council in Baltimore, he is a member the CANARAS Group, a select group of fifteen planned gift professionals from such colleges and universities as Cornell, Princeton, Duke, Colgate and Hamilton, which he chaired in 1997.  He is or has been a member of the editorial boards of both the Journal of Gift Planning and Planned Giving Today, the two most widely respected publications in the country devoted to gift planning.  He has written extensively in the field of planned giving and has presented a number of papers at a variety of development seminars and conferences, including NCPG/PPP national and regional conferences, a variety of CASE conferences, and the American Council on Gift Annuities.  In his many presentations, he has addressed issues as diverse as the intricacies of real estate transactions and Installment Bargain Sales, the key essentials of a successful planned giving program, how to integrate faculty into a planned giving marketing plan, how to create and effectively use gift acceptance policies, and how to turn planned gifts into current cash.
Dr. Bigelow has conducted a number of audits and directed a wide-ranging series of campaigns for charitable organizations, ranging from small liberal arts colleges to social service organizations to private primary and secondary schools and national membership foundations.  Some of his firm's services have encompassed the broad range of fundraising; some have focused on a more specific objective, such as preparing for a capital or endowment campaign, using board members wisely and preparing board members to assess the effectiveness of development programs, or developing and nurturing a planned giving program.  He serves as a mentor for a variety of organizational planned giving programs, providing technical counsel as well as strategic advice to a wide range of nonprofits. He and his firm have conducted a series of campaign feasibility studies for a number of diverse charitable organizations, almost all of which have retained them as continuing campaign counsel.
A strong believer in the value of community involvement, Dr. Bigelow has served on a number of Boards, including the Frederick MD YMCA, the Barnesville School, the Adams County Community Foundation, and Maryland Citizens for the Arts.  His primary service work focuses on Project Gettysburg/Leon, a sister-city project linking the citizens of Gettysburg, PA, and Leon, Nicaragua.  As a past President and Treasurer of PGL, he regularly visits Nicaragua, plans and hosts delegations, and chairs a series of programs to increase international understanding.
Before entering the development field in 1983, he taught Eastern European history for eight years at Denison University, receiving tenure there, while leading a series of summer semester programs to Yugoslavia for Colgate University.  He also served for four years as the liaison between the research and program offices of the National Highway Traffic Safety Administration in Washington, D.C.  Dr. Bigelow has a BA from the College of Wooster in mathematics and history and both an MA and PhD from the University of Chicago.  He also received a number of grants and awards, including a Fulbright research grant to Yugoslavia.
Bruce E. Bigelow Ph.D.
Charitable Development Consulting
P.O. Box 1486
Frederick, MD 21702
(301) 639-6907
bigelow_115@hotmail.com
---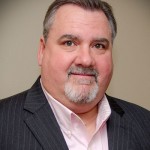 Jay Steenhuysen
Board Member
Jay Steenhuysen is the founder of Steenhuysen Associates. Widely recognized as a dynamic and inspiring consultant, coach, trainer, and major gifts/gift planning expert, Jay has more than 25 years of experience advising national and international nonprofit and charitable organizations. These include World Vision, The Nature Conservancy, World Wildlife Fund, AARP Foundation, Convoy of Hope, and Bethany Christian Services.
Jay has helped these organizations and others effectively refine and refocus their gift planning, major gift, and marketing programs to meet the needs of donors at all wealth levels.
Jay's work in analyzing existing operations, gauging donor potential, and developing customized strategies and tactics is well-known and highly regarded by development leaders in many diverse non-profit sectors. His unique expertise in understanding, applying, and teaching the principles and action steps that motivate philanthropic giving is based on his extensive work with major donors. He has been cited by Worth magazine as one of the nation's top resources for high-net-worth families seeking assistance with philanthropy.
Jay has created training curriculums to equip principle gift, major donor and planned giving officers to connect with donors, discover their agendas, and offer donor-focused philanthropic solutions. His training introduces fundraisers to the world of high-net-worth donors and demonstrates how fundraisers can take donor conversations to the next level. Jay also has developed training programs to provide financial professionals with strategies and tools to help their clients integrate philanthropy into their overall wealth management in broader and deeper ways.
Steenhuysen Associates also provides high-quality, high-capacity donor qualification and cultivation services through telephone conversations with skilled donor relationship managers. Working on behalf of nonprofit clients, our trained specialists help charities connect with their donors one-on-one, strengthen and cultivate relationships, capture valuable information, and qualify donors for major and planned gifts.
Prior to establishing his own firm, Jay served as Managing Director of Philanthropy Services at MyCFO, a financial services firm whose 300+ clients had an average net worth of $125 million. He worked with individuals, families, and business owners to identify and develop their philanthropic interests and find ways to express those interests through charitable giving.
Jay was responsible for the development of Brown University's philanthropic planning program within the principal gifts department. Prior to that appointment, he served as the Principle Gifts Officer at World Vision, an international relief and development organization, directing that organization's Gift Planning Program and Capital Campaign.
Jay's commitment to the fundraising profession includes leadership positions and service with the Partnership for Philanthropic Planning (now known as the National Association of Charitable Gift Planning), where he served as Board Chair in 2014. He co—-chaired the committee responsible for developing the Partnership of Philanthropic Planners Leadership Institute, a forum where senior members engage in a diverse range of educational, motivational, and networking activities and programs designed to strengthen the gift planning community nationwide and ensure that the values and ideals of charitable giving will be championed with passion and excellence for years to come. Jay holds a BA from Seattle Pacific University, an MA in theological studies from Gordon Conwell Theological Seminary, and an MBA from Pepperdine University.
Jay Steenhuysen
Steenhuysen Associates
1539 Fall River Avenue, Suite 3
Seekonk, MA 02771
(508) 336-4544
info@Steenhuysen.com
---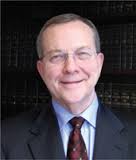 Emil Kallina
General Counsel 
Emil Kallina was educated at Bowdoin College (BA), the University of Maryland School of Law (J.D.), and New York University School of Law (LL.M. in Taxation). He is licensed to practice law in Maryland and the District of Columbia, and is admitted to practice before the U.S. Fourth Circuit Court of Appeals, the U.S. Circuit Court of Appeals for the District of Columbia, the U.S. District Court of Maryland, the U.S. District Court for the District of Columbia, and the U.S. Tax Court.
While Emil currently focuses his practice on estate and charitable planning for high net worth individuals, he has practiced extensively over the years in the related fields of business law, corporate tax law, partnerships, and real estate.
Emil is the founder of CharitablePlanning.com, a website dedicated to professionals who need the tools to complete planned and major gifts. He is also a co-founder of the Planned Giving Design Center (www.pgdc.com), a former member of the Board of Directors of Partnership of Philanthropic Planners (now known as the National Association of Charitable Gift Planning), former Chairman (5 years) of the Government Relations Committee of the National Council of Planned Giving, a co-founder of the Chesapeake Planned Giving Council, Chairman of the Board and President of The James Foundation, a member of the Board of Directors and General Counsel to the National Community Foundation, a member of the Board of Directors of Search Ministries, Inc., a former and current member of the boards of trustees or directors of a number of other non-profits, and an expert witness on estate planning and charitable matters.
Emil has testified on a number of occasions before the IRS on pending matters and has worked extensively with the staff of the various Congressional committees regarding charitable legislation.
Emil is a nationally recognized speaker on estate planning and charitable giving and a frequent author on these topics.
Emanuel J. Kallina, II, J.D., LL.M.
Kallina & Associates, LLC
100 West Road, Suite 202
Towson, MD 21204
(410) 377-2170
ejk@kallinalaw.com